Brevard, North Carolina
6 months to 3 years old. Must do well with dogs and goats. Good personality and not too barky.
Breed(s):
 Basenji or Miniature Poodle
Age Group:
 Baby, Young, Adult
Months/Years:
 6 Months – 3 Years
Gender:
Female, Male
Size:
 Small, Medium
Weight:
 Up to 40 Lbs.
Energy:
 Medium
Location:
Brevard, NC
Contact Person:
 Collette (Take a Pet)
Contact Role:
Adoption Facilitator
Phone:
828.367.7667
Email:
collette@takeapet.com
Facebook:
Take a Pet Page
Dog Request:
A potential adopter is looking for a male or female Basenji, Miniature Poodle, or something with their size and personality. The age range is between 6 months and 3 years. She would prefer the dog to be under 40 lbs.
She prefers a minimal barker with medium energy level. The dog will be walked daily and she has a fenced in yard.
It would be great if the dog rode well in a car and was leash trained. Should be active, and yet be able to just chill out at home in front of the TV.
The adopter has no children or cats.  The resident dogs are both Labs – an 8 year old male and a 13 year old female. Both dogs are very well socialized.
The dog will spend most of it's time indoors and will be alone 6 hours per day at most. It will be allowed to stay outside in the fenced yard when the owner is not home if weather permits.
Additional Information:
2 older resident Labs – 8 yo male, 13 yo female
Goats on property
There are no kids or cats in the home
Under 40lbs. if possible
---
Dogs Found:
Basenji (Mixes)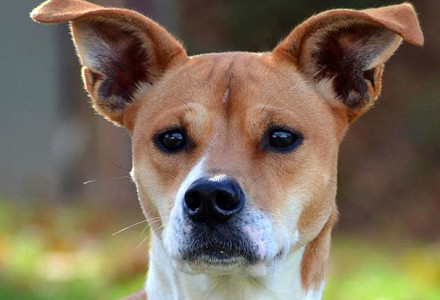 Female
| Basenji & Whippet
Brother Wolf Animal Rescue
Asheville, NC
|
828.505.3440
Miniature Poodle (Mixes)